Events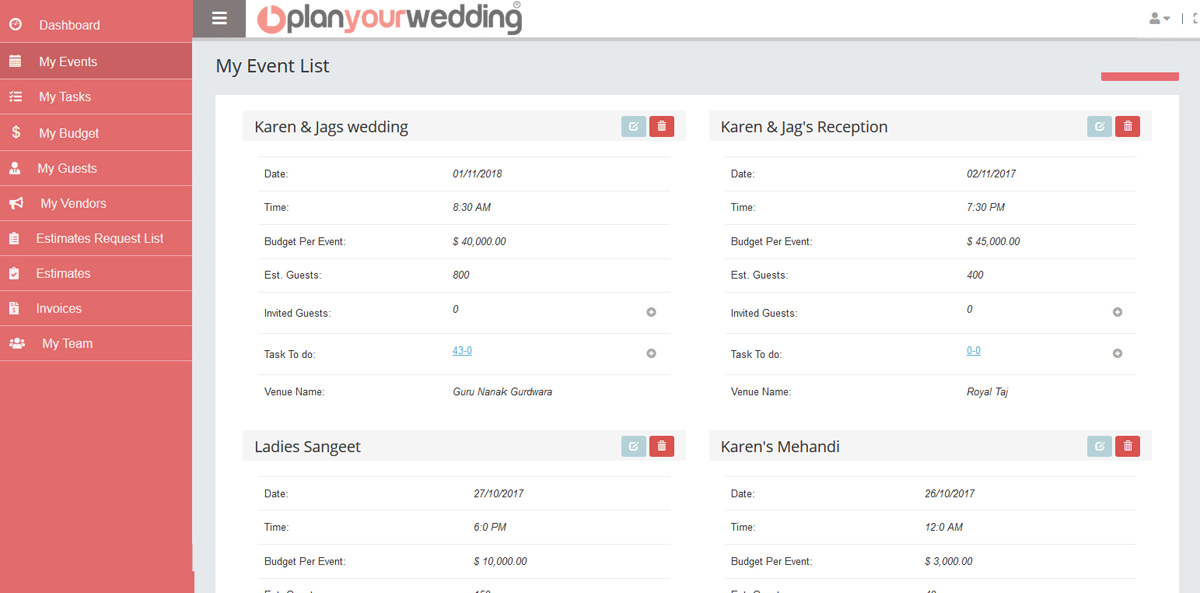 Organize ALL your wedding events, venues and the number of guests attending each event all on one panel. You can also setup auto reminders for time and date of upcoming events for your guests. Pick your vendors from banquet venues to travel agents and give them a call or send an email directly from your App.
Task lists
Select your tasks from the pre-created list or add your own. Assign tasks to family, friends or your wedding planner. Manage all your tasks by month, date or by status of the tasks. Assign vendors to your tasks right from your panel. A list of finalized vendors will be published next to your tasks for your task manager to follow up on at a later date. Set reminders according to your due dates and enjoy your wedding planning.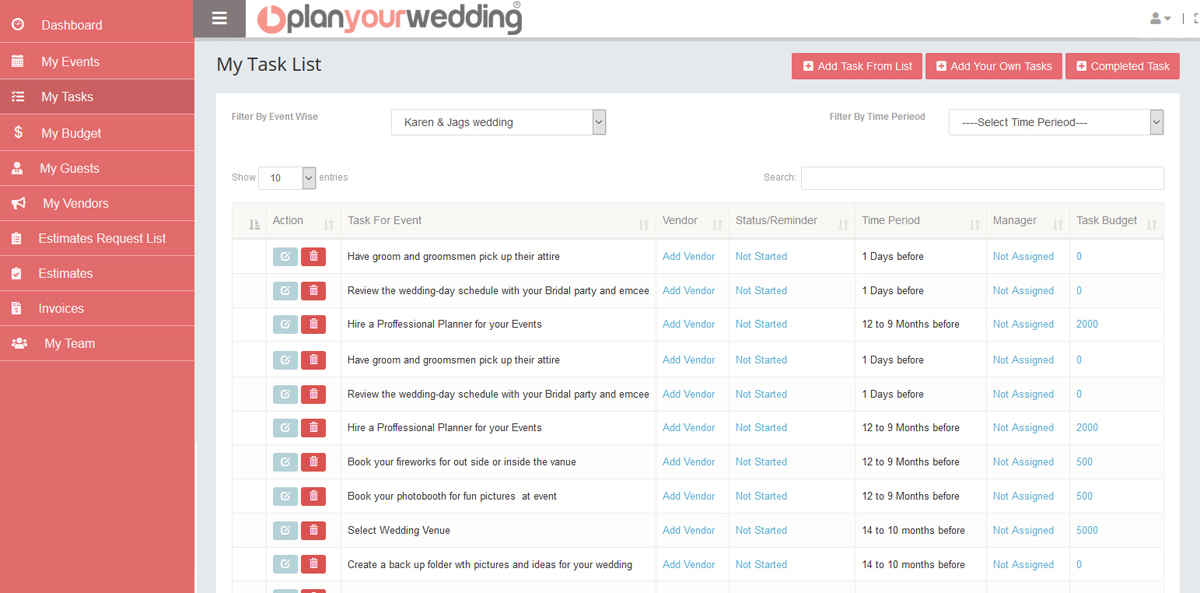 Budget List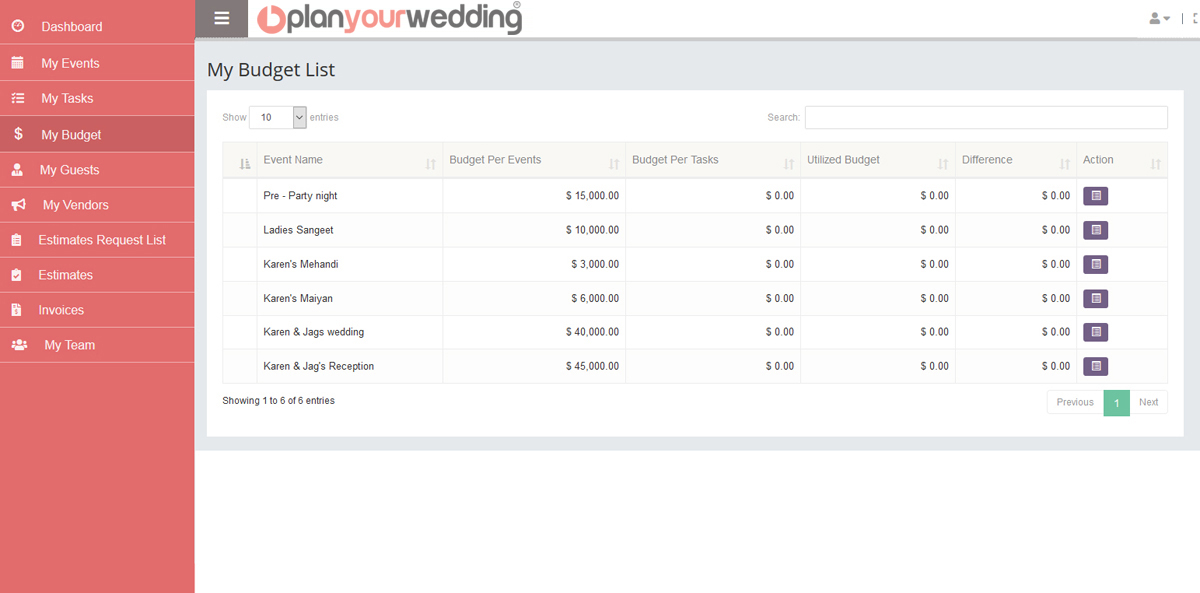 Set up your budget next to each task to help micro manage and stay on top of where your money is being spent. Organize your budget with your actual contracts to keep an eye on your spending and future payments. Keep track of paid deposits and final due invoices all in one place, including your contracts
Guest List
Keep track of your invited guests for ALL events, including your engagement party, bachelorette party, wedding and wedding reception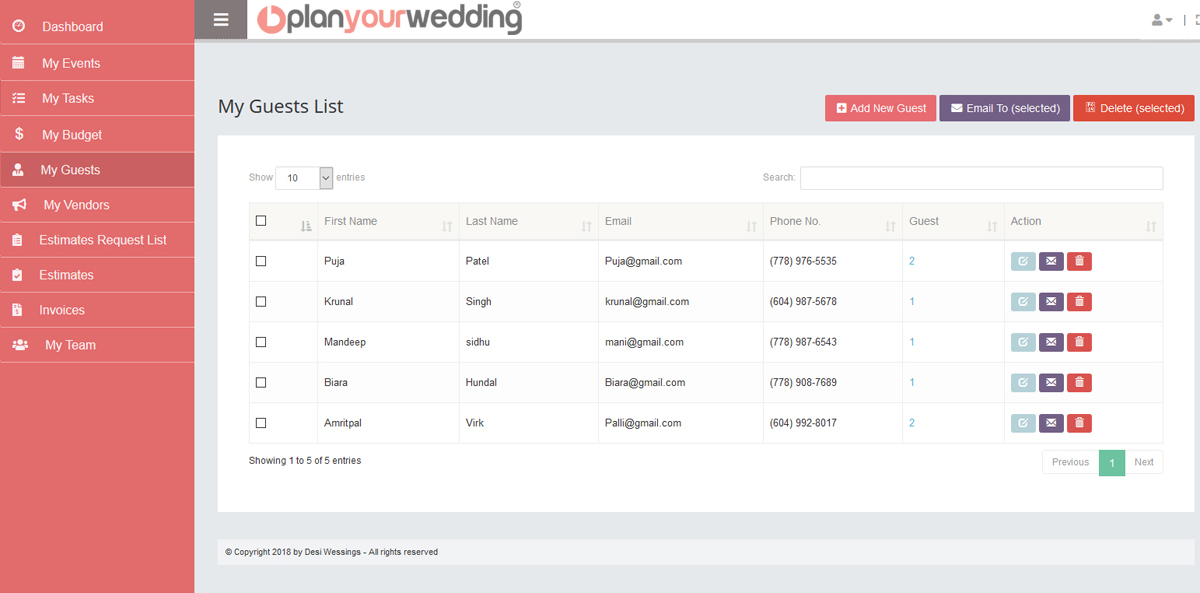 Vendors
Get estimates from local vendor's right from your panel. Before you select your vendors you can view their profile, portfolio, pictures and video's to make sure you hire the right vendor for the right job. Simply add your vendors to your short list and start communicating.
Team
Your team of family and friends will make your life much easier once they have the right tools to help manage assigned tasks. Invite your team members by email with their individual tasks. They will have their own login and will only see work assigned to them. You will be able to view their work by status according to your timelines. Your panel has it all to make your wedding planning enjoyable!! Start today!.